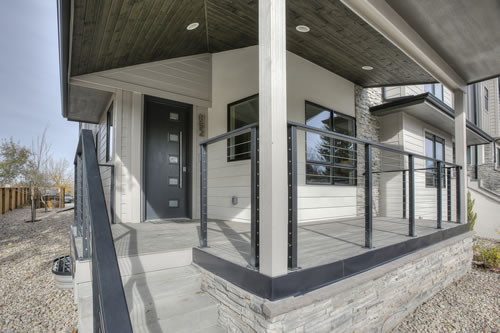 FR Companies is a Fort Collins-based provider of real estate solutions that are truly reinventing the real estate experience in Northern Colorado. Founded in 2010 by Devin Ferrey and Andrew Rauch, FR Companies has always held themselves to Higher Standards as a builder and owner of premium real estate in the community.
As a home builder, FR provides truly cutting-edge designs, brilliant uses of space and natural lighting, and a higher level of standard features than our competitors. We are committed to relentlessly improving our products, styles, and features for our new home communities.
Northern Colorado is our home, and as an owner of commercial and residential real estate across Colorado's northern Front Range, we proudly maintain our properties to the highest standard of quality. FR is a long-term member of the community, and we strive to develop and maintain lasting relationships with our tenants, residents, and partners.
Partner with FR Companies and elevate your real estate experience TODAY!